Sunglasses and prescription glasses serve both functional and aesthetic purposes. They not only protect our eyes from harmful UV rays but also enhance our overall appearance. However, finding the right pair that complements our face shape can be quite challenging. This comprehensive guide aims to provide valuable insights and tips to help you select the perfect sunglasses and prescription glasses based on your face shape.
1. Determining Your Face Shape:
Before diving into the world of eyewear, it is crucial to identify your face shape. The most common face shapes include round, square, oval, heart, and diamond. Each shape has its unique characteristics that should be considered when choosing glasses.
2. Matching Glasses with Face Shapes:
a. Round Face: People with round faces should opt for glasses that have angular frames like square or rectangular shapes. These styles help add definition to the face and create balance.
b. Square Face: To soften the angles of a square face, choose glasses with curved or rounded frames. Oval or cat-eye shapes can be excellent choices for this face shape.
c. Oval Face: Lucky are those with oval faces as they have the most versatile face shape. Almost any style of glasses, from aviators to oversized frames, suits this shape effortlessly.
d. Heart Face: For those with a heart-shaped face, glasses with wider bottoms and narrower tops can help balance the face. Rimless or light-colored frames are also great options.
e. Diamond Face: Glasses that highlight the cheekbones and add width to the forehead are ideal for diamond-shaped faces. Cat-eye or frames with decorative accents can work wonders for this face shape.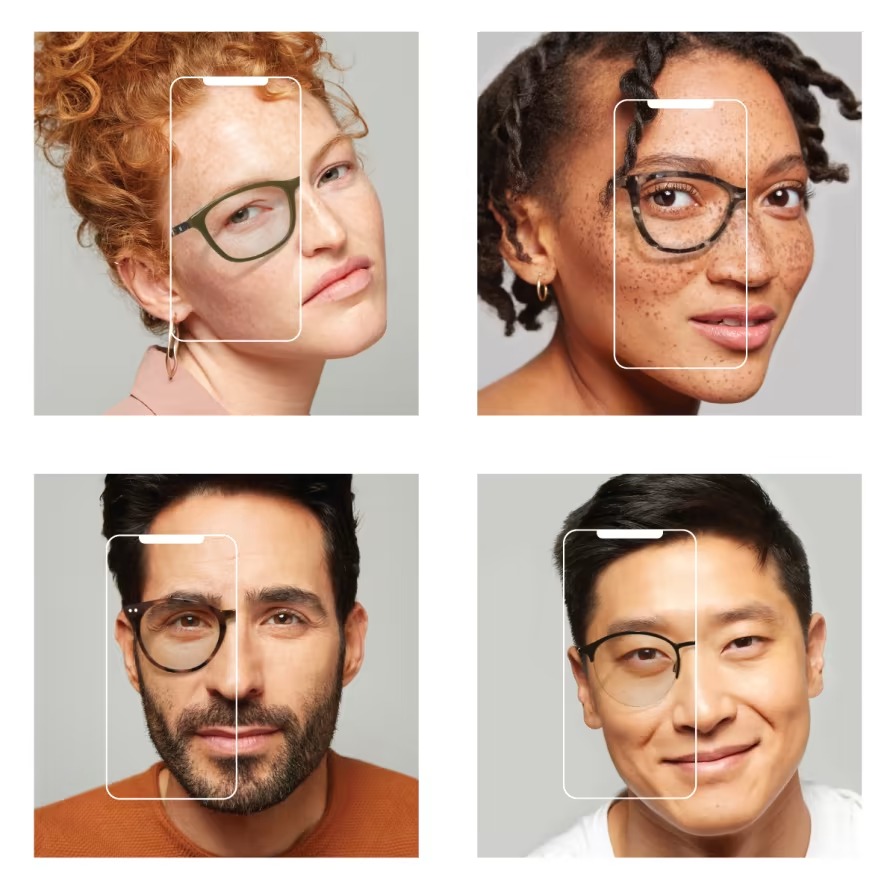 3. Consider Color and Material:
Apart from shape, choosing the right color and material for your glasses is equally important. Consider your skin tone and hair color when selecting the frame color. Neutral shades like black, brown, or tortoiseshell are safe choices, while brighter colors can make a bold statement. As for materials, options such as plastic, metal, or titanium offer different aesthetics and durability levels.
4. Prescription Glasses vs. Sunglasses:
If you require corrective lenses, you may face the dilemma of choosing between prescription glasses and sunglasses. However, you can have the best of both worlds by investing in prescription sunglasses. These lenses combine the functionality of vision correction with the protection offered by sunglasses.
5. Considerations for Outdoor Activities:
If you are an avid sports enthusiast or spend a lot of time under the sun, consider sunglasses with polarized lenses. These reduce glare and provide optimal visual clarity, enhancing your performance and overall experience during outdoor activities.
Choosing the right sunglasses or prescription glasses that suit your face shape can significantly transform your appearance. By considering your face shape, matching it with the appropriate frame style, and paying attention to color and material, you can find the perfect eyewear.
Don't forget to prioritize functionality and protection while staying stylish. Follow this comprehensive guide, and you'll be well on your way to finding the perfect pair of sunglasses or prescription glasses that elevate your overall look.