Summer is a season that brings with it beautiful sunny days and warm weather. One of the essential accessories that become increasingly popular during this time is sunglasses.
These fashionable and functional accessories are a must-have during the summer months to protect our eyes from the scorching sun and its harmful UV rays.
Not only do sunglasses provide necessary shade, but they also add a touch of style to any outfit. Whether you're spending your summer at the beach, taking a road trip, or simply enjoying outdoor activities, sunglasses become an inseparable part of our daily lives. In this article, we will explore the importance and benefits of wearing sunglasses during the summer season.
When it comes to buying sunglasses, there are several important points that you should consider. Having a pair of sunglasses not only enhances your style but also protects your eyes from harmful UV rays. Here are some crucial factors to keep in mind before making your purchase.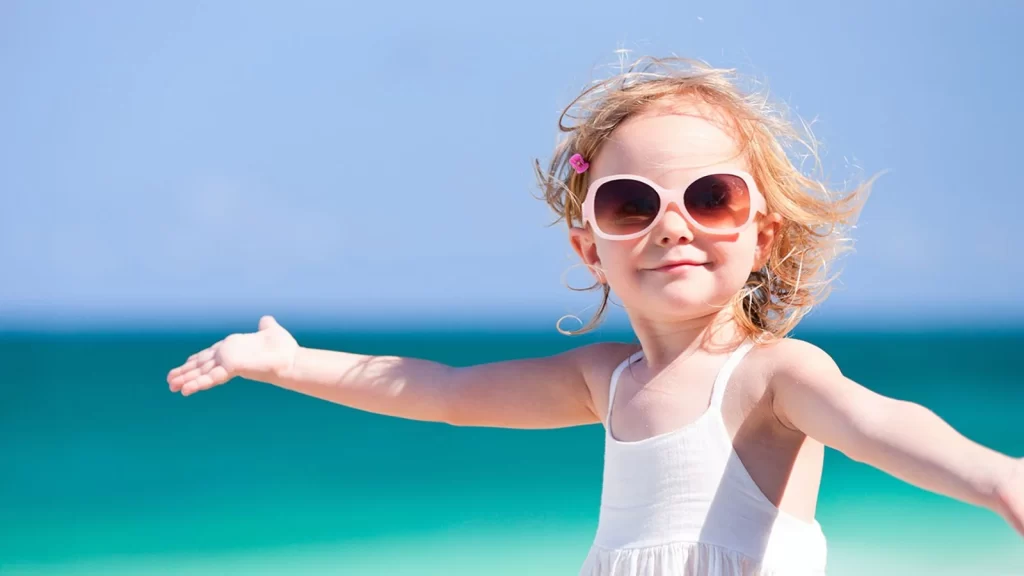 UV Protection:
The primary purpose of sunglasses is to shield your eyes from UV rays. Ensure that the sunglasses you choose provide 100% UV protection. Look for labels or markings indicating UV protection in both UVA and UVB spectrums. This feature is vital for safeguarding your eyes against long-term damage.
Lens Material:
Different lens materials offer varying benefits. Polycarbonate lenses are impact-resistant and recommended for sports activities or outdoor adventures. They are also lightweight and provide excellent UV protection. Glass lenses offer superior optics, but they are heavier and more prone to breakage. Acrylic lenses are a more affordable option but may scratch easily.
Lens Color:
The lens color affects how you perceive and interpret colors and contrasts. Gray lenses provide true color perception and reduce brightness, making them suitable for everyday use. Brown lenses increase contrast and are ideal for sports or driving. Yellow or orange lenses enhance depth perception, making them great for outdoor activities like hiking or skiing. Choose a lens color that suits your needs and preferences.
Lens Tint:
The tint of sunglasses determines how much light passes through the lenses. Darker tints are suitable for bright conditions, such as beach days or skiing on a sunny day. Lighter tints work well for overcast or low-light situations. Some sunglasses come with photochromic lenses that automatically adjust tint according to the lighting conditions. Consider the environments in which you will use the sunglasses to determine the appropriate tint.
Fit and Comfort:
Sunglasses that fit well provide better protection and comfort. Look for sunglasses that cover your eyes completely and fit snugly on your face without pinching or causing pressure points. Frames made of lightweight materials like titanium or nylon offer durability and comfort. Adjustable nose pads or rubberized nose bridges also enhance comfort and prevent slippage.
Style and Fashion:
Sunglasses are not only a practical accessory but also a fashion statement. Consider your personal style and the shape of your face when choosing sunglasses. Different face shapes suit different frame shapes, such as aviators for oval faces or rectangular frames for round faces. Experiment with various styles to find the one that complements your features and expresses your style.
Brand and Quality:
Opt for sunglasses from reputable brands that prioritize quality and craftsmanship. Higher-end brands often invest in research and development to provide innovative lens technologies. While these brands might be pricier, they usually offer superior lens clarity, durability, and long-lasting performance. Read reviews and seek recommendations to ensure you are purchasing from a trusted brand.
Price Range:
Determine your budget range before shopping for sunglasses. While high-quality sunglasses can be expensive, there are also affordable options available that provide sufficient eye protection. Consider the value you are getting for the price and strike a balance between quality and affordability. Remember that sunglasses are an investment in both style and eye health.
By considering these key points, you can make an informed decision while purchasing sunglasses. Protect your eyes and enhance your style with a pair of sunglasses that meet your needs and preferences.