Sunglasses have evolved from simply being a protection for our eyes to becoming a symbol of style and glamour. Celebrities often spearhead fashion trends, and their sunglasses choices are no exception. If you're seeking some fashionable inspiration, here are the top 10 celebrity sunglasses styles that will elevate your look: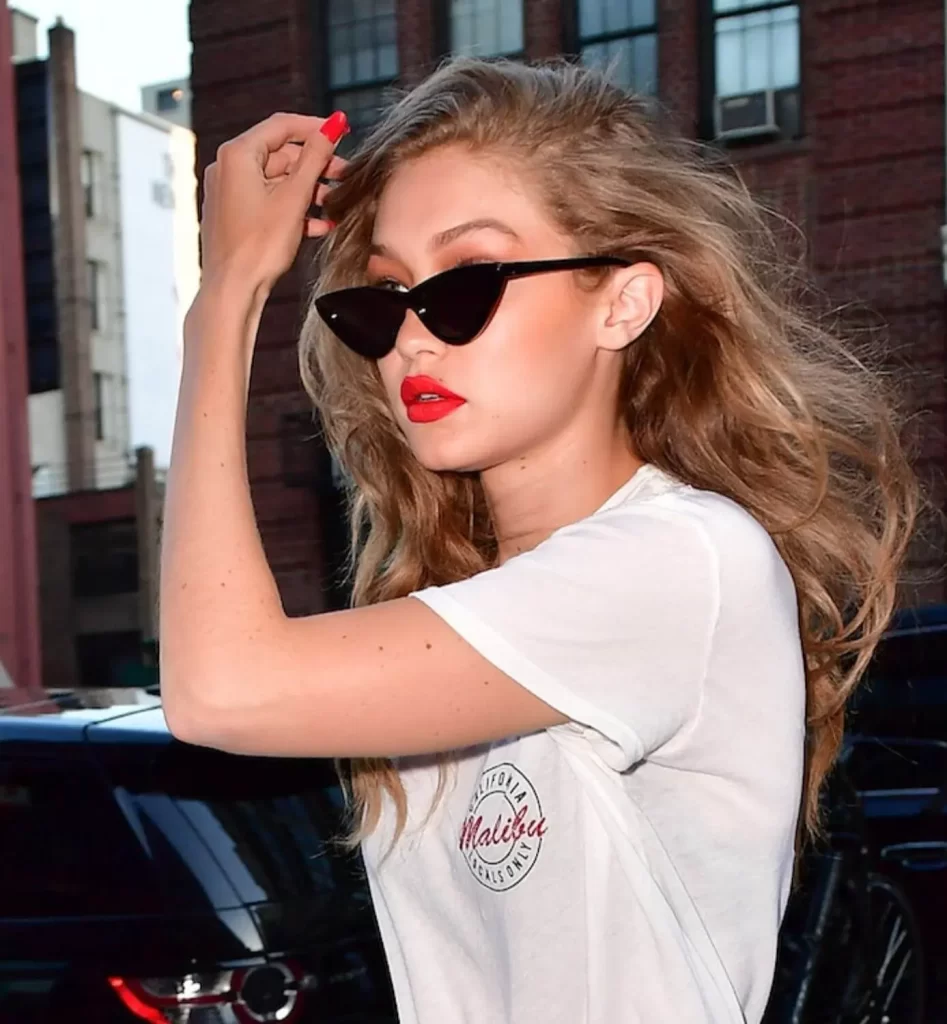 Dark Aviator Sunglasses
Originally designed for pilots, dark aviator sunglasses have become an all-time classic. Popularized by iconic celebrities like Tom Cruise, these sunglasses feature a teardrop shape with a thin metal frame. They exude a sense of coolness and sophistication, making them a timeless choice.
Winged Cat-Eye Sunglasses
For those seeking a touch of retro elegance, winged cat-eye sunglasses are a perfect pick. This style, which became popular in the 1950s, adds a feminine and glamorous flair to any outfit. Celebrities like Audrey Hepburn were often seen sporting these charming shades.
Classic Clubmaster Sunglasses
Clubmaster sunglasses bring a touch of vintage sophistication to your look. They feature a distinctive browline design with a thick upper frame and slim lower frame. This style, worn by icons like Malcolm X and Bruce Willis, balances retro appeal with modern trends.
Wayfarer Sunglasses
Wayfarer sunglasses are the epitome of cool and casual style. Originally manufactured by Ray-Ban, this style gained immense popularity in the 1950s. Loved by celebrities such as Madonna and Tom Cruise, wayfarers have a bold frame that complements various face shapes.
Oversized Shield Sunglasses
If you want to make a bold fashion statement, oversized shield sunglasses are a trendy choice. These sunglasses feature a single large lens that extends from side to side, giving a futuristic and edgy look. Celebrities like Lady Gaga often rock this unique style.
Oversized Sunglasses
For a touch of glamour, oversized sunglasses remain a go-to choice. This style exudes an air of mystery and sophistication, making them a favorite among celebrities like Victoria Beckham and Jennifer Lopez. With their large frames, they provide ample sun protection while adding a touch of drama to any ensemble.
Retro Square Sunglasses
Embrace the vintage vibes with retro square sunglasses. This style, reminiscent of the 1960s and 1970s, features square-shaped frames that flatter various face shapes. Celebrities like Rihanna and Justin Timberlake have been spotted donning these timeless shades.
Round Sunglasses
Round sunglasses are synonymous with bohemian chic. This style, made popular by legends like John Lennon, adds a free-spirited and artistic touch to your look. Round sunglasses can be found in various sizes, allowing you to achieve different levels of retro charm.
Tinted Sunglasses
If you want to infuse some color into your eyewear collection, tinted sunglasses are the way to go. This style features lenses with different shades or gradients, adding a playful and vibrant touch to your outfit. Celebrities like Elton John and Gigi Hadid have embraced the colorful allure of tinted sunglasses.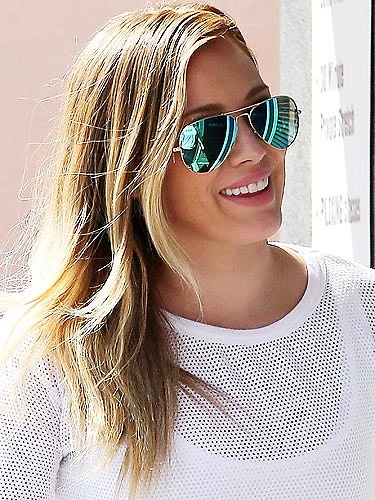 How to Choose The Right Sunglasses
When selecting sunglasses, it's crucial to find a style that complements your face shape and provides adequate UV protection. Consider the following factors:
Face Shape: Determine whether your face shape is round, square, oval, heart, or diamond-shaped, and choose sunglasses that balance and enhance your features.
UV Protection: Look for sunglasses that provide 100% protection against harmful UVA and UVB rays to safeguard your eyes.
Comfort: Ensure that the sunglasses fit well and feel comfortable on your nose and ears.
Personal Style: Take into account your personal fashion preferences and lifestyle when choosing sunglasses.
What is the Appeal of Celebrity Sunglasses and How Did They Become Such Style Icons?
Celebrity sunglasses have become style icons due to their association with the glitz and glamour of the entertainment world. Celebrities are often in the spotlight, and their sunglasses choices not only protect their eyes but also enhance their overall image. When celebrities are seen wearing specific sunglass styles, their fans and fashion enthusiasts take notice and seek to emulate their favorite stars' impeccable style.
The appeal of celebrity sunglasses lies in their ability to elevate an ordinary outfit, exuding an aura of luxury, sophistication, or edginess. By wearing sunglasses worn by celebrities, individuals can channel their favorite stars' charisma and effortlessly make a fashionable statement.
Over time, specific sunglass styles have become forever associated with iconic celebrities who popularized them. From Audrey Hepburn's winged cat-eye sunglasses to Tom Cruise's dark aviator shades, these celebrities wore their sunglasses with confidence, turning eyewear into a symbol of status and style.
Celebrities' influence on fashion trends is amplified through media coverage, red carpet appearances, and social media. Their sunglasses choices are meticulously scrutinized, leading to increased demand and popularity for those styles. As a result, celebrity sunglasses have become highly sought-after fashion accessories, transcending their function as mere eye protection.
In conclusion, celebrity sunglasses styles offer a diverse range of options for fashion enthusiasts to draw inspiration from. Whether you adore the timeless appeal of aviators or desire to embrace the retro vibes of cat-eye sunglasses, these iconic styles enable you to channel the charisma of your favorite celebrities while adding a touch of glamour to your everyday look. So, grab your favorite pair and shine like a star!