UV glasses, also known as sunglasses with UV protection, play a crucial role in safeguarding our eyes from harmful ultraviolet (UV) radiation. Let's explore what anti-UV sunglass lenses mean and why it is necessary to use them, along with ways to detect UV sunglasses.
1. What does anti-UV sunglass lens mean?
Anti-UV sunglass lenses are specifically designed to filter out or block a significant amount of ultraviolet radiation from reaching our eyes. They are coated with materials that absorb or reflect harmful UV rays, thus minimizing the potential damage to our eyes caused by prolonged exposure to UV light.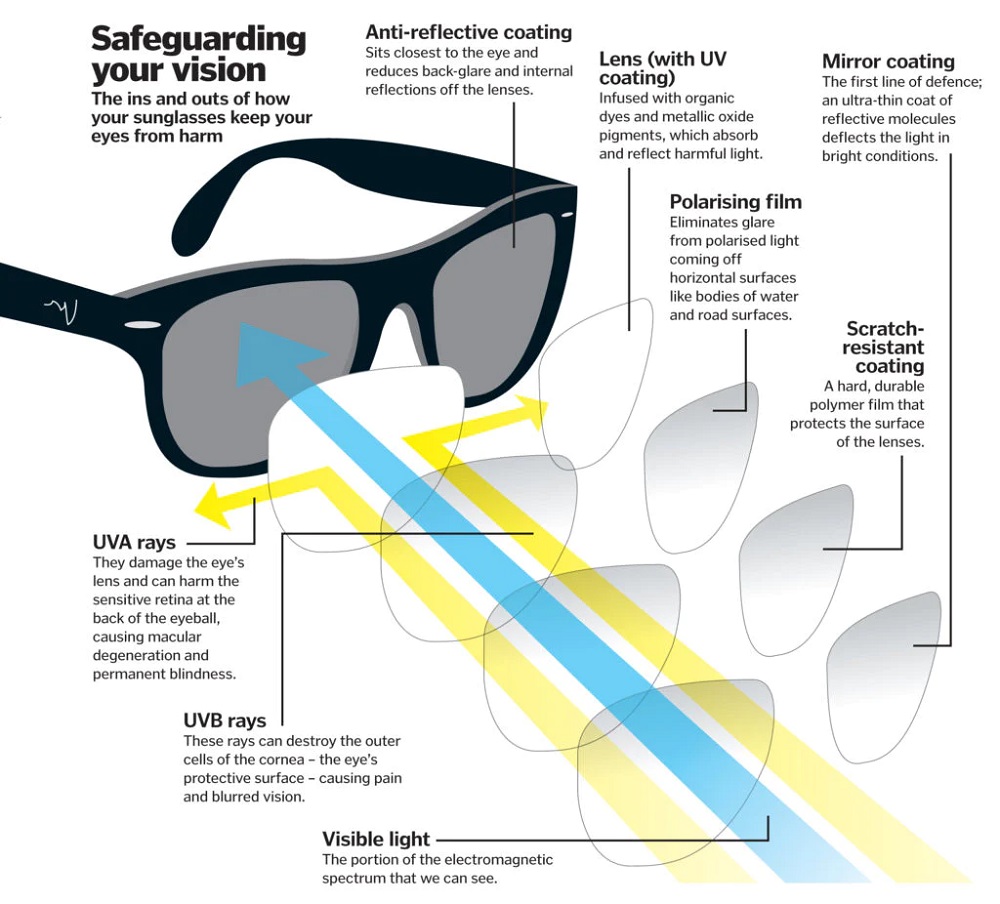 2. How do they protect your eyes?
UV glasses provide several important benefits for eye protection:
a. Shielding from UV radiation: The lenses in UV glasses act as a barrier, preventing harmful UV rays from entering the eyes. This protection helps reduce the risk of developing various eye conditions, including cataracts, macular degeneration, and photokeratitis (sunburn of the eyes).
b. Glare reduction: UV glasses also help reduce glare caused by intense sunlight, enhancing visibility and visual comfort in bright outdoor environments.
c. Preventing squinting and eye strain: By reducing the intensity of sunlight, UV glasses prevent excessive squinting and strain on the eyes, promoting better eye relaxation and comfort.
3. Why is it necessary to use UV glasses?
Using UV glasses is essential due to the following reasons:
a. UV radiation is invisible: UV rays are not visible to the naked eye, making it imperative to wear sunglasses with UV protection to ensure proper shielding from their harmful effects.
b. Prolonged exposure risks: Frequent exposure to UV radiation, especially over extended periods, can lead to long-term damage to the eyes and vision. Wearing UV glasses helps mitigate these risks.
4. Which rays do UV glasses control?
UV glasses are designed to control and reduce both UVA (Ultraviolet A) and UVB (Ultraviolet B) rays. These two types of UV radiation are the primary contributors to eye damage and skin aging caused by the sun.
5. How to recognize that our sunglasses are UV glasses?
To determine if your sunglasses offer UV protection, you can utilize the following methods:
Method 1: Check the label on the glasses: Look for labels or markings that indicate UV protection, such as "UV400" or "100% UV protection." These indicate that the glasses block both UVA and UVB rays.
Method 2: Check the degree of darkness of the glasses: Darkened or polarized lenses alone do not guarantee UV protection. However, most sunglasses with adequate UV protection tend to be darker and offer better shading against bright sunlight.
Method 3: Check if these glasses filter UV rays: Consult the product description or specifications provided by the manufacturer. Reputable sunglass brands often highlight the UV protection features of their products.
Method 4: Put the glasses under the black light: UV glasses usually exhibit a fluorescence effect when exposed to ultraviolet light. If the lenses emit a bluish or violet glow under a black light, it indicates the presence of UV-blocking properties.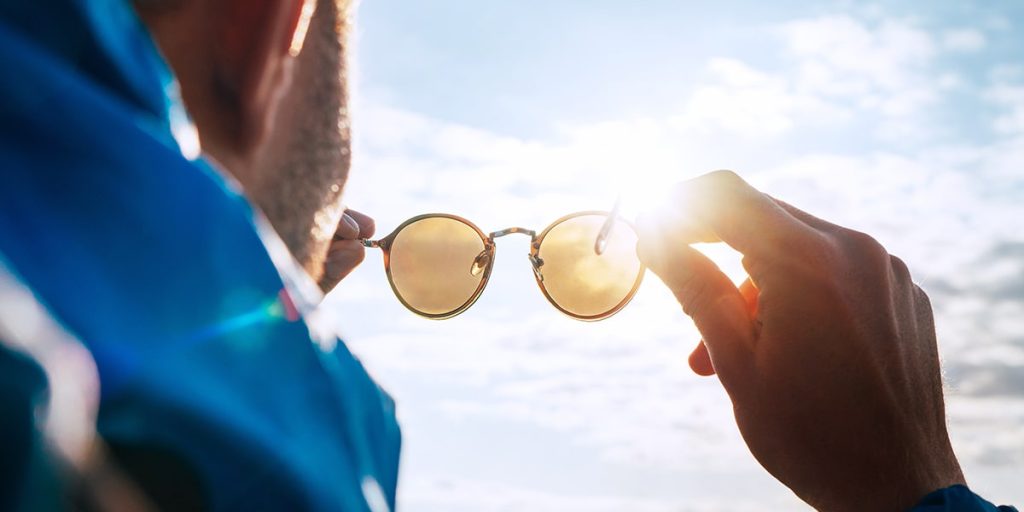 6. Do cheap glasses have the ability to protect the eyes against UV rays?
The ability of cheap glasses to offer UV protection can vary. While some inexpensive sunglasses might provide adequate UV protection, others may not meet industry standards. It is advisable to prioritize sunglasses from reputable brands and ensure they are labeled with appropriate UV protection information.
7. Do polycarbonate lenses also need UV protection?
Polycarbonate lenses, commonly used in sunglasses due to their durability and impact resistance, inherently offer a certain level of UV protection. However, to ensure comprehensive UV shielding, it is recommended to opt for polycarbonate lenses that are additionally coated with UV protection.
8. Do changeable lenses have anti-UV properties?
Not all changeable lenses are automatically equipped with anti-UV properties. When using sunglasses with interchangeable lenses, it is crucial to ensure that each lens possesses UV protection.
Check the product specifications or consult the manufacturer for confirmation on the level of UV protection provided by changeable lenses. Remember, investing in high-quality UV glasses with proper UV protection is essential for maintaining good eye health and safeguarding your vision against the harmful effects of UV radiation.