Glasses are a valuable accessory that enhances our vision and adds style to our appearance. However, over time, they may develop scratches and blemishes that can impair our vision and diminish their aesthetic appeal. In this article, we will explore some effective solutions and handy tips to help you eliminate scratches from your glasses. We will also discuss the advantages and disadvantages of plastic lenses, what to do if the suggested solutions do not work, and preventive measures to avoid creating scratches on your glasses.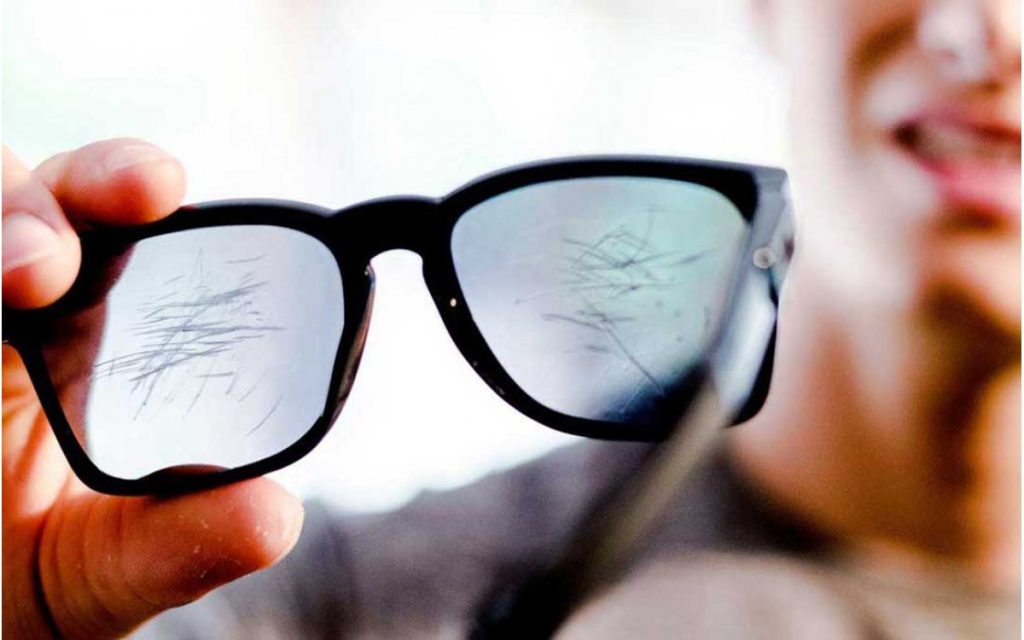 Removing Scratches: Tricks and Tips:
Toothpaste Method:
A common household remedy involves using non-gel toothpaste to buff out scratches. Apply a small amount of toothpaste to a soft, cotton cloth and gently rub it in a circular motion over the scratched area for a few minutes. Rinse the glasses with lukewarm water and dry them with a clean cloth. Note that this method is suitable for mild scratches and may not be effective for deeper ones.
Baking Soda Paste:
Create a paste by mixing baking soda with water until you achieve a smooth consistency. Apply the paste to the scratches and rub it gently with a soft cloth or your fingertips for a few minutes. Rinse the glasses and wipe them dry. This method should be used cautiously on delicate or coated lenses.
Commercial Scratch Removers:
Various commercial products are specifically designed to remove scratches from glasses. Follow the instructions provided with the product and apply it as directed. Remember to exercise caution and test the product on a small, inconspicuous area before using it on the entire lens.
Advantages and Disadvantages of Plastic Lenses: Plastic lenses have gained popularity due to their lightweight, impact-resistant nature. However, they also come with certain pros and cons:
Advantages:
Weight: Plastic lenses are notably lighter than glass lenses, offering greater comfort during extended wear.
Durability: Plastic lenses are less likely to shatter upon impact, making them a safer choice, especially for sports and outdoor activities.
Cost: In general, plastic lenses are more affordable compared to glass lenses.
Disadvantages:
Scratches: Plastic lenses tend to be more prone to scratches than glass lenses, requiring extra care during cleaning and maintenance.
Clarity: Plastic lenses may not provide the same level of optical clarity as glass lenses, especially in higher prescription strengths.
Reflections: Plastic lenses may produce more internal and external reflections, potentially affecting vision in certain lighting conditions.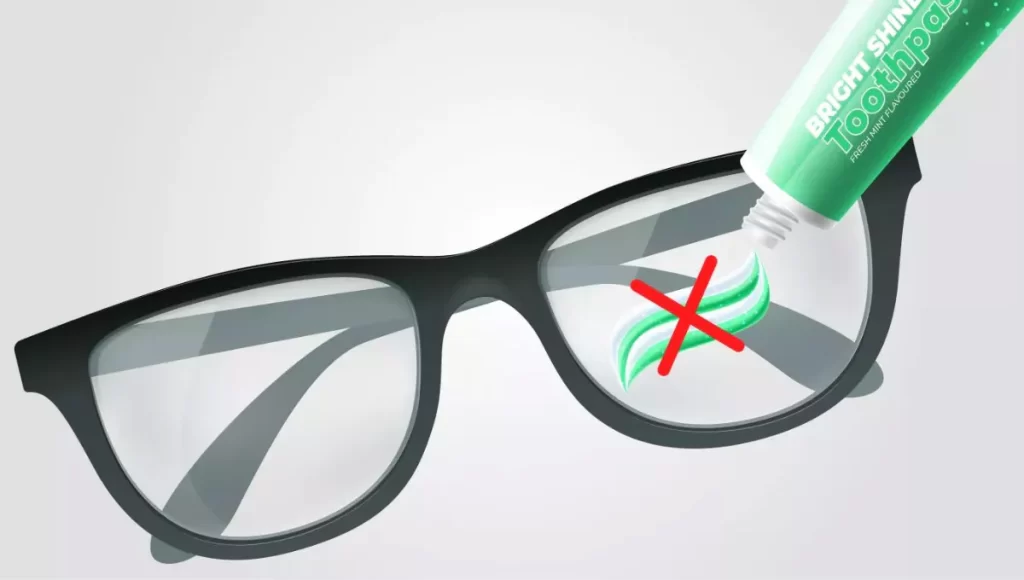 When Solutions Don't Work:
If the suggested solutions do not successfully eliminate the scratches from your glasses, it may be time to consider professional repair or lens replacement. Consult an optician or eyewear specialist who can assess the extent of the damage and recommend the best course of action. They may have access to specialized tools and techniques to repair or replace the damaged lenses.
Preventing Scratches on Glasses: Prevention is always better than cure, and taking proactive steps can significantly minimize the risk of scratches on your glasses. Here are some preventive measures to consider:
Microfiber Cleaning Cloth:
Invest in a high-quality, microfiber cleaning cloth specifically designed for glasses. Avoid using tissues or rough fabrics that can cause scratches.
Protective Cases:
Use a sturdy and well-fitting case to store your glasses when not in use. This protects them from accidental scratches, impact, and dust accumulation.
Proper Cleaning Technique:
When cleaning your glasses, rinse them with lukewarm water first to remove any loose debris. Then, use a mild dish soap or specialized eyeglass cleaner and gently rub the lenses with your fingertips or a soft cloth. Rinse them again and dry with a microfiber cloth to avoid lint or scratches.
Handling with Care:
Handle your glasses with clean, dry hands, and avoid placing them face down or on rough surfaces that can cause scratches.
Scratches on glasses can be frustrating, but there are several methods to minimize or eliminate them. From using household remedies like toothpaste or baking soda paste to exploring commercial scratch removers, there are solutions to suit various situations. If these methods fail, seeking professional assistance is advisable. Additionally, preventive measures such as using proper cleaning techniques, protective cases, and careful handling can go a long way in reducing the risk of scratches on your glasses. By implementing these tips, you can keep your glasses in excellent condition and enjoy clear vision with a scratch-free view